Daniel Coka
Daniel Coka (b. 1990) is an artista plástico and multimedia performance artist. Raised Catholic but with love by his grandmother in Ecuador, Coka soon began asking questions of himself. His past work has been in response to traumas religious, familial, and internal, and today Daniel's art is in service of his own healing. His performance work has combined elements of ritual, punishment, Ecuador as a site of commerce, and public perception of queer manhood. Coka's work poses himself in an intimate space, an invitation into a selfhood as prismatic as it is conflicted.
Boathouse Microcinema is happy to host Daniel Coka's first solo exhibition in Portland. Coka has documented many of his performances, each now encompassing a cinematic element. This exhibition features works accumulated and accumulating.
This evening's show will also include a set by DJ Lapaushi.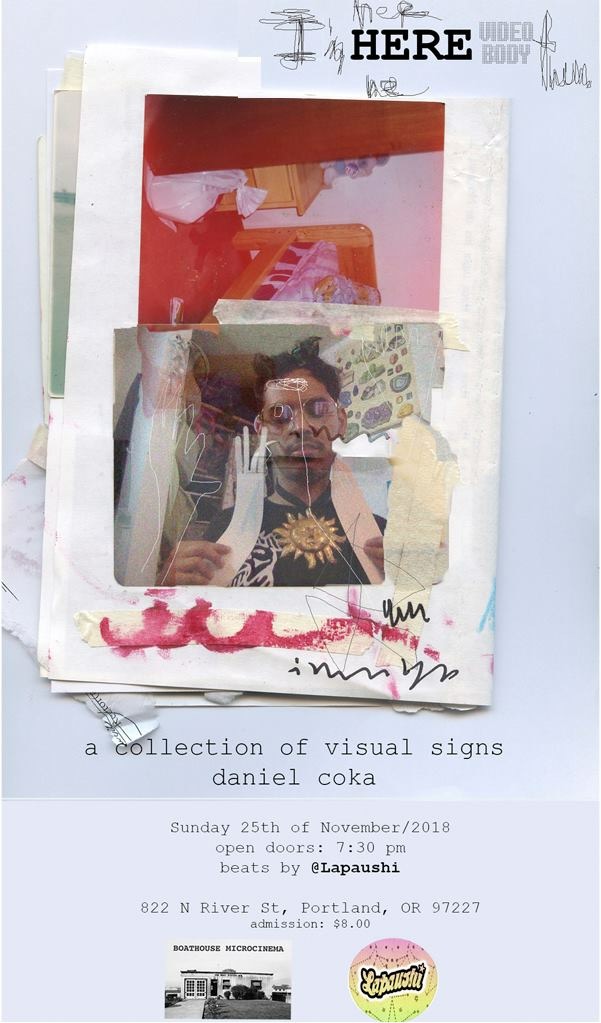 ---