PDX All-Star Animators: Chel White, Jim Blashfield, Joan Gratz
Portland has long been heralded for its prolific, internationally-acclaimed animation community, and much of that reputation is due to the cinematic efforts of Joan Gratz, Jim Blashfield, and Chel White.
Joan Gratz is an animator who pioneered the animation technique known as claypainting. Working with bits of clay she blends, colors, and etches fine lines to create a seamless flow of images. Her film Mona Lisa Descending a Staircase won the 1992 Academy Award for Best Animated Short Film.
Jim Blashfield's work covers a wide range from genre challenging experimental films to live-action and animated narratives to multiple-screen video and sound installations.  He has created some of the most revered animated music videos ever created, winning multiple awards for his work with artists such as Michael Jackson, Peter Gabriel, and The Talking Heads.
Chel White has been making films for 30 years. Described as a cinematic poet, he cites dreams and the subconscious as his greatest influences.  He is the recipient of a Rockefeller / Ford Foundation Media Arts Fellowship, and has screened work in venues including MoMA, the Van Gogh Museum, SXSW, and the Sundance Film Festival. 
---
A giant thanks to Chel White, Joan  Gratz, and Jim Blashfield for their excellent screening at the Boathouse! It was another packed house, thanks to everyone who came!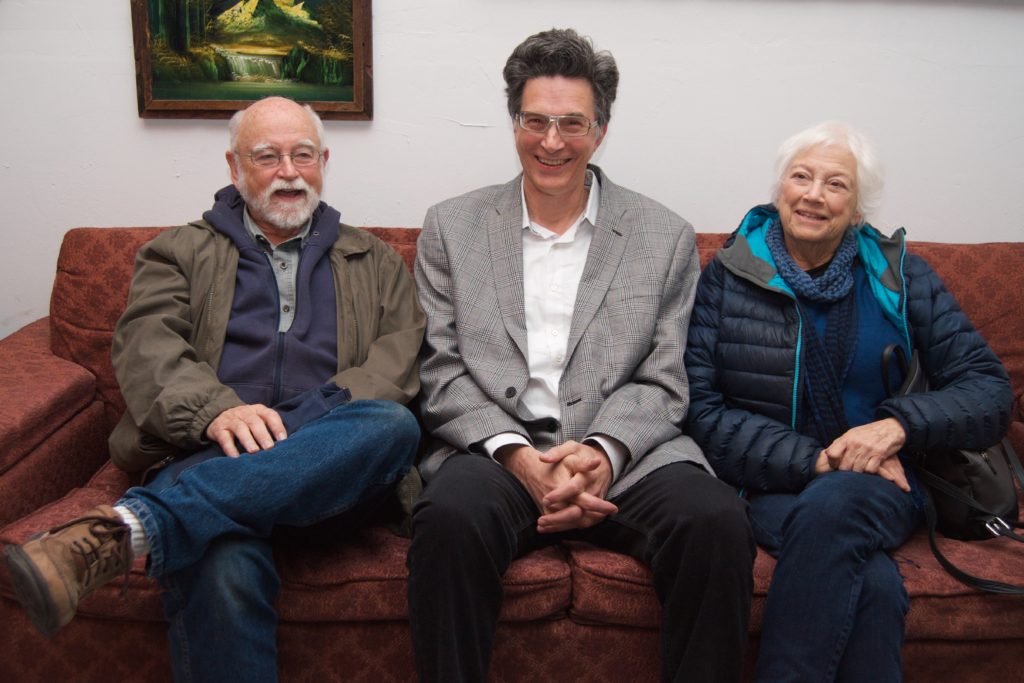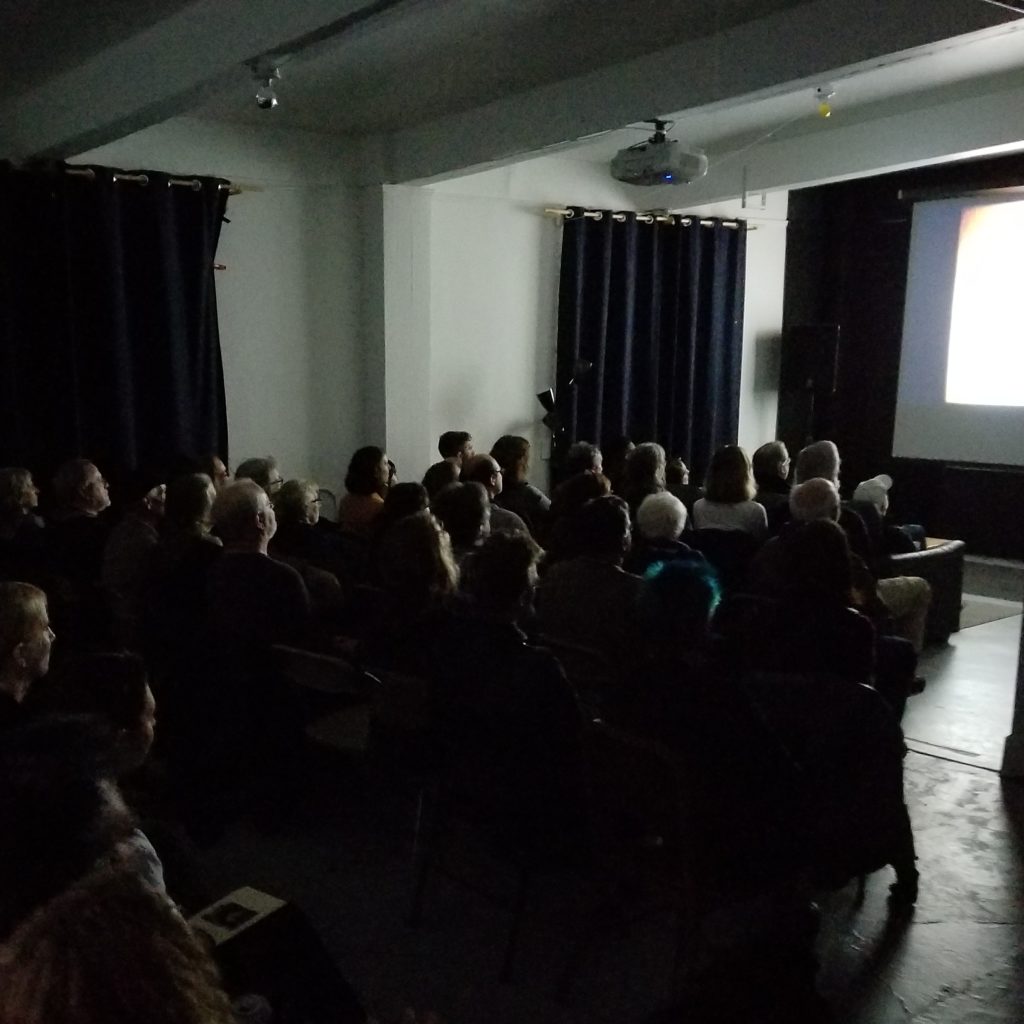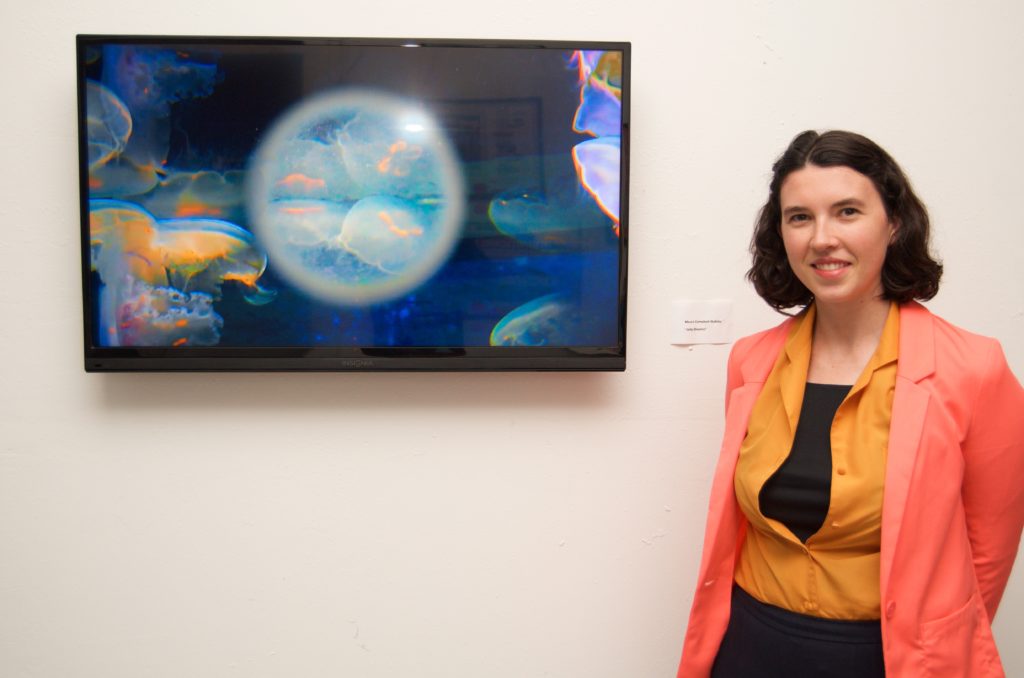 Maura Campbel-Balkits with her jellyfish on the video wall